One of the types of our services is the movement of soil by a bulldozer. This type of work is an integral part of the construction process. We work with soils of various types and serve construction sites of any size.
When developing the soil with earth-moving machines, we take into account the needs of the construction, the specifics of the soil, the complexity of the relief and other factors. So the specialists of LLC "Demontazhnik" can offer customers the best combination of price and quality in Kiev and Kiev region.
Our advantages
Our company is ready to provide high-quality and efficient services for the movement of soil, we work with both individuals and organizations.
We have the ability to accept payments by cash or bank transfer, so you can choose the option that is most convenient for you. All our equipment undergoes thorough maintenance, therefore, during the work, the possibility of any emergency situations is excluded.
All services are provided by us without days off and holidays, which allows us to exclude ineffective downtime and delay in the deadline for work. If necessary, it is possible to order several different types of special equipment.
Ground movement prices
When developing soil with a bulldozer, we offer prices that will allow you to solve the tasks at the lowest cost. In each case, the calculation of the cost of work is carried out taking into account the specifics of the soil, the scale of work, the complexity of the relief and other factors.
For an accurate calculation, our specialist will visit your facility and take all the necessary measurements.
Price adjustments are carried out continuously, in order to avoid unpleasant situations, check prices with the manager!
Permits and licenses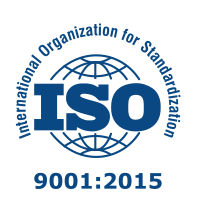 LLC "Demontazhnik" has all the permits and permits for the movement and removal of soil. Our quality management system is ISO certified.