Our company specializes in zero cycle earthworks. When ordering the development of a pit from us, you will receive an excavated pit on the agreed date of delivery and at a fixed cost, these points are fixed at the conclusion of the contract. No additional time and cost!
Excavation of foundation pits
We have been developing foundation pits for over 15 years. Throughout the history of the company, we have developed more than 300 pits with a total volume of more than 3 million m3. Our company employs only experienced professionals who can solve any problem.
We carry out complex work at any point, regardless of the location of the object, in cramped conditions, in the presence or absence of the enclosing structures of the pit and the spacer system, and we have the ability to promptly transfer equipment to any point in the capital and region.
Calculation of the cost of excavation
The cost of the work depends on the volume and depth of the pit, the type of soil and the distance of the object. When calculating, we take into account the following factors.
Geodesy of the area. Composition, soil moisture level. The presence, as well as the depth of occurrence of underwater groundwater.
Planned scope and list of works.
Are there communication lines on or near the site?
Terms of completion and delivery of the object.
Features of the pit design, its depth.
Place of removal of soil and construction waste for disposal.
Specific features of the area, location, presence and nature of nearby objects (central, densely populated areas of Moscow, historical and other objects, etc.).
Removal of soil for disposal at certain landfills.
For an accurate calculation, our specialist will visit your facility and make all the necessary calculations.
Price adjustments are carried out continuously, in order to avoid unpleasant situations, check prices with the manager!
Permits and licenses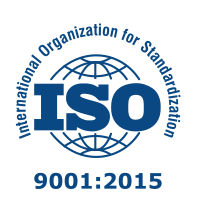 LLC "Demontazhnik" has permits for all types of earthworks. Permits for the removal and disposal of construction debris. Our quality management system is ISO certified.