Our machinery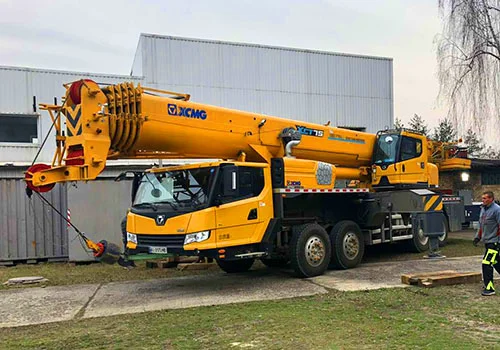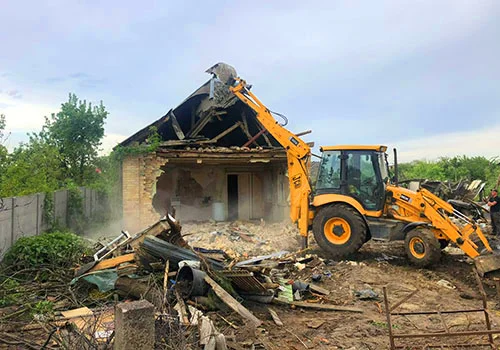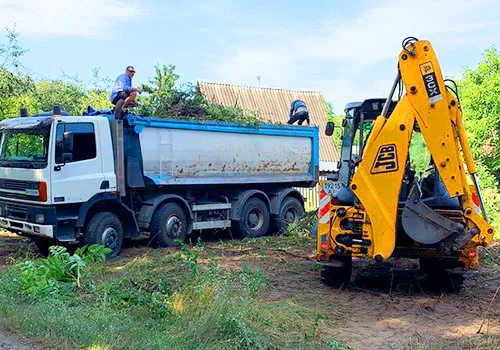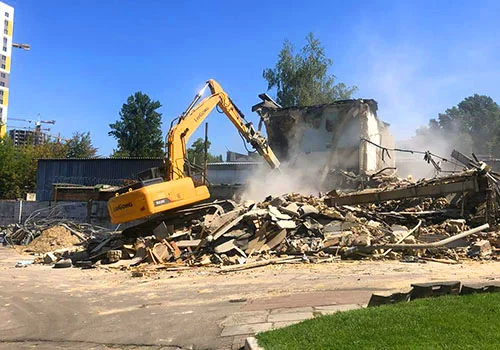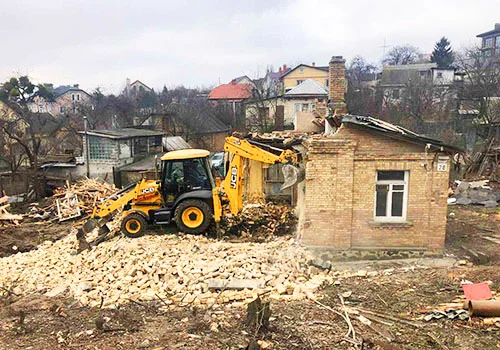 Order dismantling services
and get professional advice
Демонтажні роботи ведуться: WITHOUT HOLIDAYS AND WEEKENDS 24/7
Call center opening hours: Mon-Sun from 9:00 to 22:00
+38 (067) 215-88-88
Order road construction services
and get professional advice
Call center opening hours: Mon-Sun from 7:00 to 21:00
+38 (098) 640-44-44
Order excavation work services
and get professional advice
Call center opening hours: Mon-Sun from 7:00 to 21:00
+38 (098) 640-44-44
We work professionally
19 years of experience
The accumulated many years of successful experience allows us to carry out practically
all types of dismantling works
Own teams and equipment
We offer the most competitive prices in compliance with the high quality of work. We provide the necessary equipment and people on time
All approvals and permits
Complete package of documents. Permits. Workers with permits. Construction licenses
Deadlines
Due to our teams and technology, professional and responsible approach to work, we guarantee accurate deadlines
We work around the clock
We provide a continuous work process 24/7 with the solution of all organizational issues. 24/7
We work all over Ukraine
We carry out work on the territory of Ukraine. We solve all issues with the organization and logistics
LLC "DEMONTAZHNIK"
Corporation "Demontazhnik" is a full range of services related to construction, the corporation includes more than 15 organizations, including carriers, precast concrete factories and construction firms, dismantling and assembly teams, heavy construction equipment, etc. We provide full support for any construction site, we provide services for the dismantling of objects of varying degrees of danger, we carry out a set of measures related to renovation. Today the corporation carries out dismantling works in Kiev, Kiev region and other regions of Ukraine, using ultra-modern technology and the latest developments in the field of dismantling.
Cooperation with enterprises for the production of reinforced concrete structures allowed us to reach a new level, overtaking our closest competitors.
Our clients come first for us: the main task is to select a range of services that meets all your requirements
The minimum terms for completing the assigned tasks without losing the quality of the services provided.
Steadily improving the quality of services and products.
Introduction of advanced technologies and techniques to improve quality.
Promotion and strengthening of the reputation of the "Demontazhnik" corporation, entry into new markets.
Our clients