Backfilling is an important process that must be performed during the construction of the foundation. After completing all the work related to the foundation (pouring, waterproofing, insulation), you can already start backfilling the soil. Our company "Demontazhnik" has been providing backfilling of the sinuses of foundation pits and foundations with soil throughout Ukraine for many years. To accomplish this task, we provide special equipment (dump trucks, excavators, etc.) with our own drivers from our own fleet.
Backfilling of a pit solves several problems at once. Firstly, it solves the problem of the soil left after digging the foundation pit (if it is covered with soil), and secondly, the basement room is insulated. There are three building materials that are used in the process - they can be building sand, original soil, sandy soil or clay.
Depends on the goal that is being pursued - for each with its own pros and cons. Backfilling the foundation with sand, especially mixed with gravel (optional), will create a good drainage effect - the sand is perfectly permeable to water and will prevent frost swelling of the soil.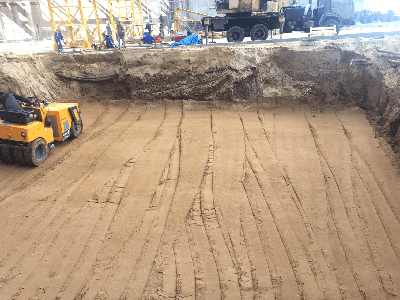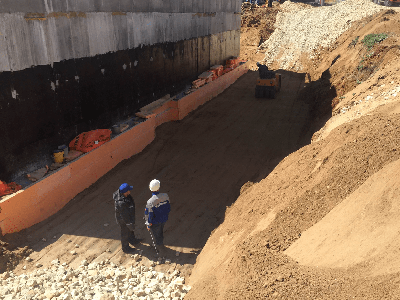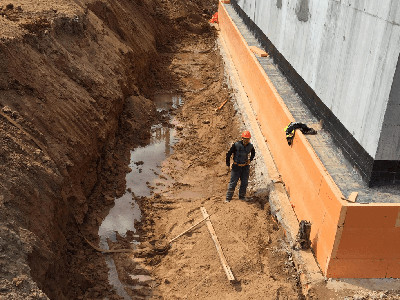 Prices
The cost of backfilling is calculated based on many factors.
For an accurate calculation, our specialist will visit your facility and take all the necessary measurements.
Price adjustments are carried out continuously, in order to avoid unpleasant situations, check prices with the manager!
Permits and licenses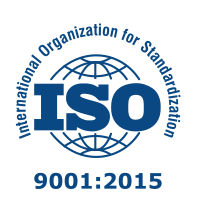 LLC "Demontazhnik" has all the approvals required for backfilling and compaction of soils, permits for the removal and disposal of construction waste. Our quality management system is ISO certified.