Asphalt paving is by far the most modern and efficient way to build a roadway. When performing work in compliance with all the rules and regulations for asphalt laying, asphalt roads provide a highly reliable and durable road surface.
The construction company "Demontazhnik" professionally provides asphalting services for private and public roads:
Asphalting of highways;
Asphalting of bridges and tunnels;
Asphalting of courtyards;
Asphalting sites;
Asphalting of parking lots;
Asphalting sidewalks.
The specialists of "Demontazhnik" LLC provide services for the construction of asphalt roads on a turnkey basis, including:
Geodetic research;
Design;
Preparation of the road surface: site clearing, its marking, removal of the top layer of soil, creation of a sand cushion and laying of geotextiles;
Backfilling of crushed stone with fractions of various sizes, depending on the type of roadway;
Asphalting: applying a layer of bitumen of a certain temperature, compaction and leveling;
Impregnation of the top layer of asphalt, giving it additional strength and attractive appearance, with asphalt emulsion, coal tar or acrylic polymers.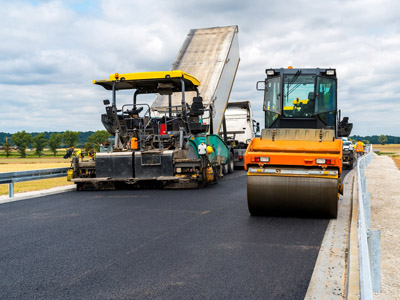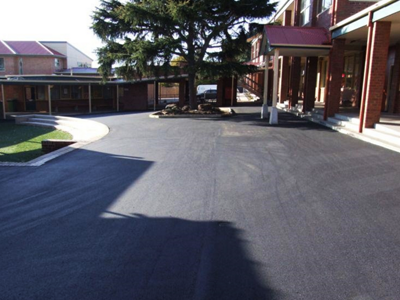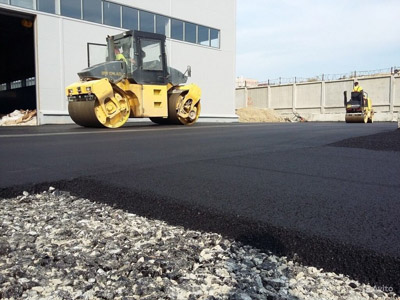 ASPHALTING ROADS PRICE PER M2
The cost of paving a road depends on a number of factors:
Width of the roadway;
The number of lanes on the track;
Features of the materials used in accordance with the standards for this type of road;
Features of the landscape and soil;
Opportunities for round-the-clock work.
Prices
Road construction costs are calculated based on many factors.
For an accurate calculation, our specialist will visit your facility and make all the necessary calculations.
Price adjustments are carried out continuously, in order to avoid unpleasant situations, check prices with the manager!
Permits and licenses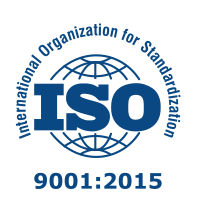 LLC "Demontazhnik" has permits for the construction of roads of all types, including roads from asphalt chips and slabs. Permits for the removal and disposal of construction waste soil. Our quality management system is ISO certified.